TYPHOON
Typhoon is an energy-saving (12V power supply) oxalic acid vaporizer with a fixed and monitored vaporization temperature for the treatment of bees. It is suitable for beekeepers with a maximum of 40 hives.
Our teflon chamber with thermostat controlled temperature keeps optimal vaporizing OA into bee colonies. Typhoon is ready for vaporizing after 5 minutes connected to car battery 12V. It is equipped with filling system for precise putting OA into chamber. Transfer vapour takes approx. 40 seconds. After next one minute heating is ready for new bee colonie.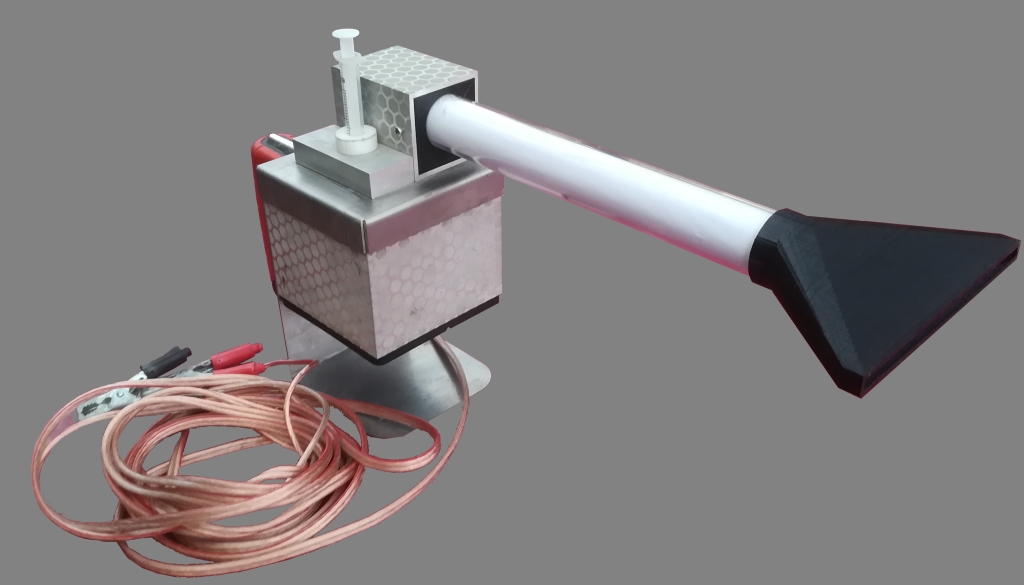 Typhoon is powered from car battery 12V. Power is about 150W.

Working time from car battery 54Ah is about two hours (it depends on vaporized quantity of OA).
This vaporizer is designed for use in areas where an open flame cannot be handled and a 230V power supply is not available.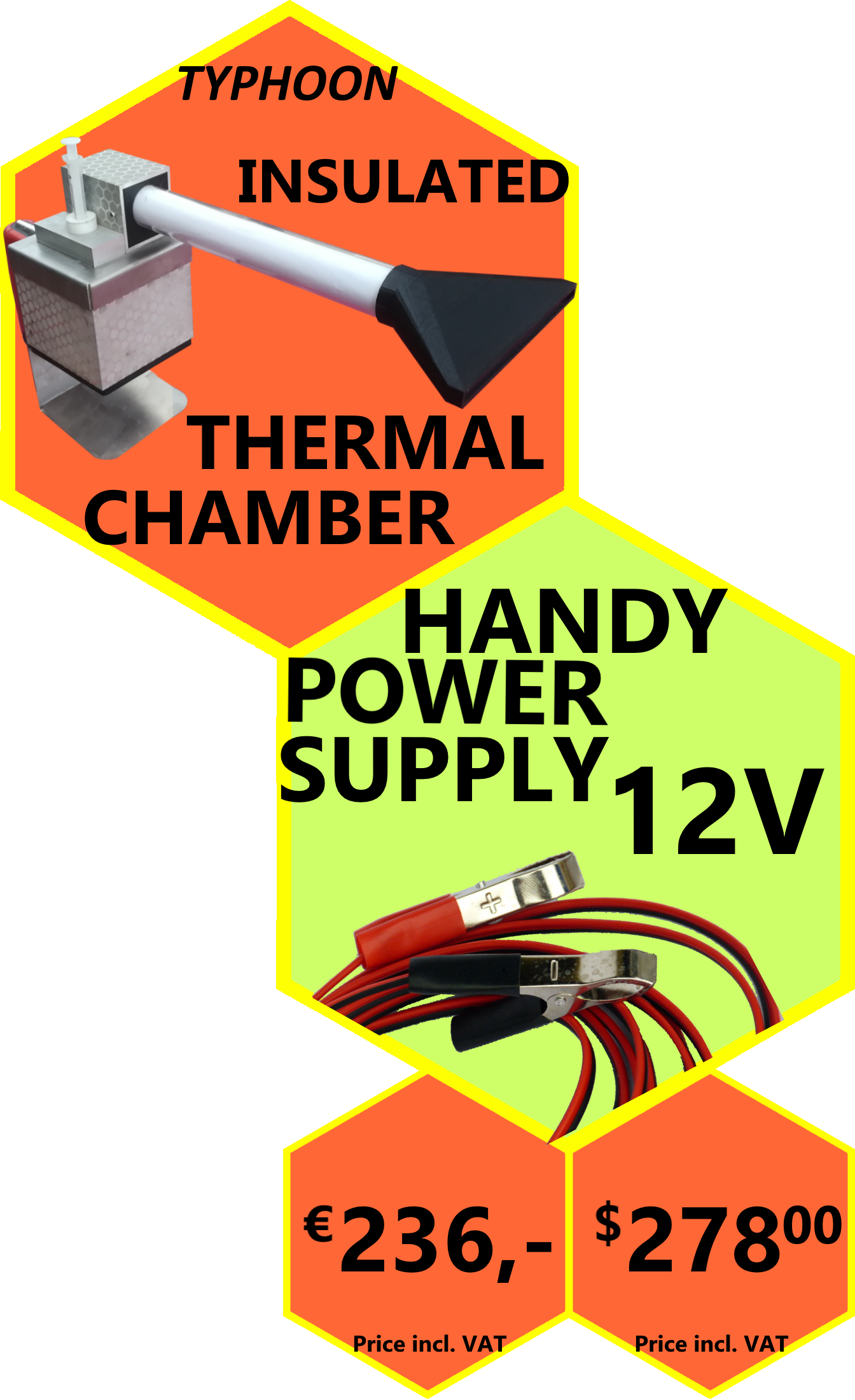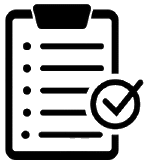 Technical parameters:
Dimensions (LxHxW):

200mm x 100mm x 200mm

Diameter of transparent plastic tube:

30 mm

Weight:

1000g

Power source:

car battery 12V DC

Electric power:

150 Watts (the device contains 4 heating cartridges, each with a power of about 40 Watts)

Material: 

stainless steel + plastic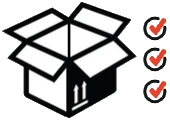 Package contents:
1x TYPHOON - professional oxalic acid vaporizer

1x black adapter

1x transparent plastic nozzle

1x wooden syringe stand

5x modified syringe 5ml

1x white teflon ring

1x instruction manual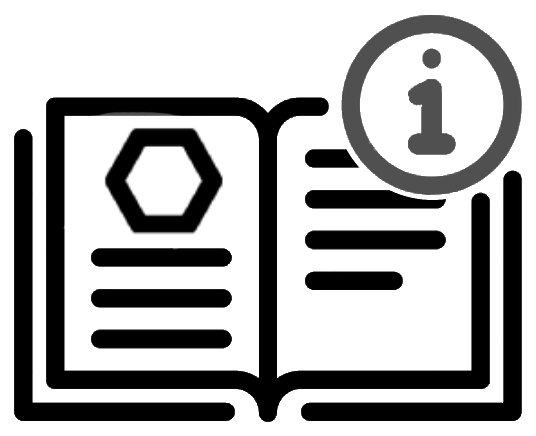 ---
The product can be ordered using the contact form below or through our contacts.
---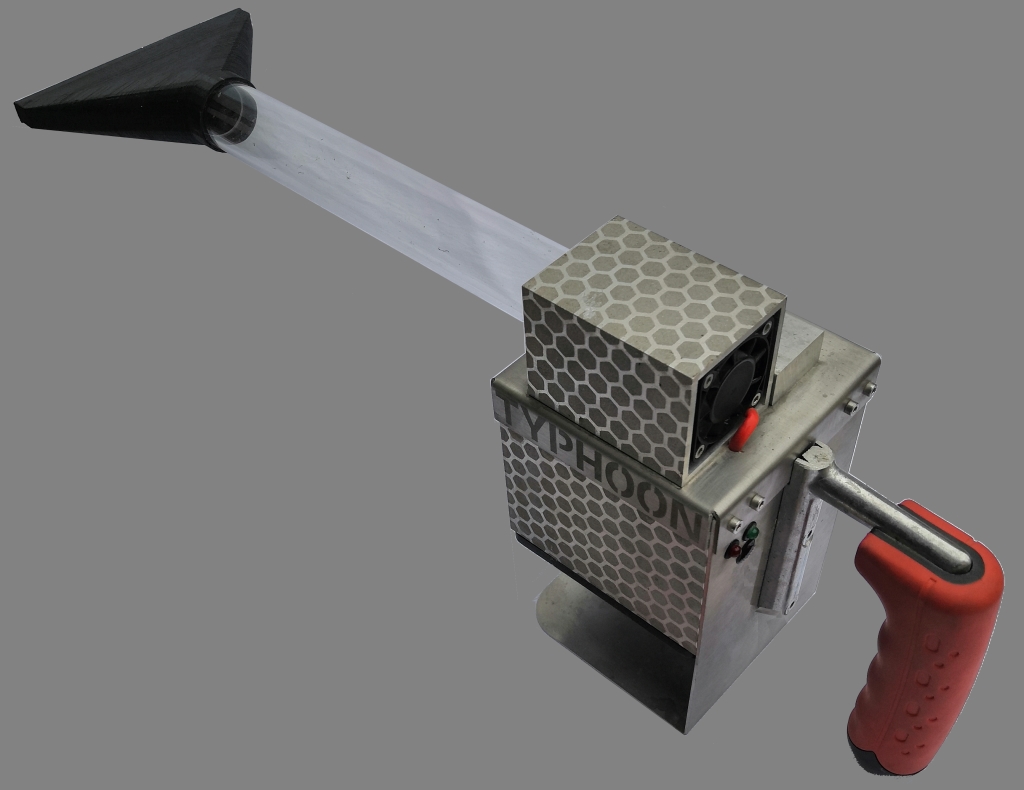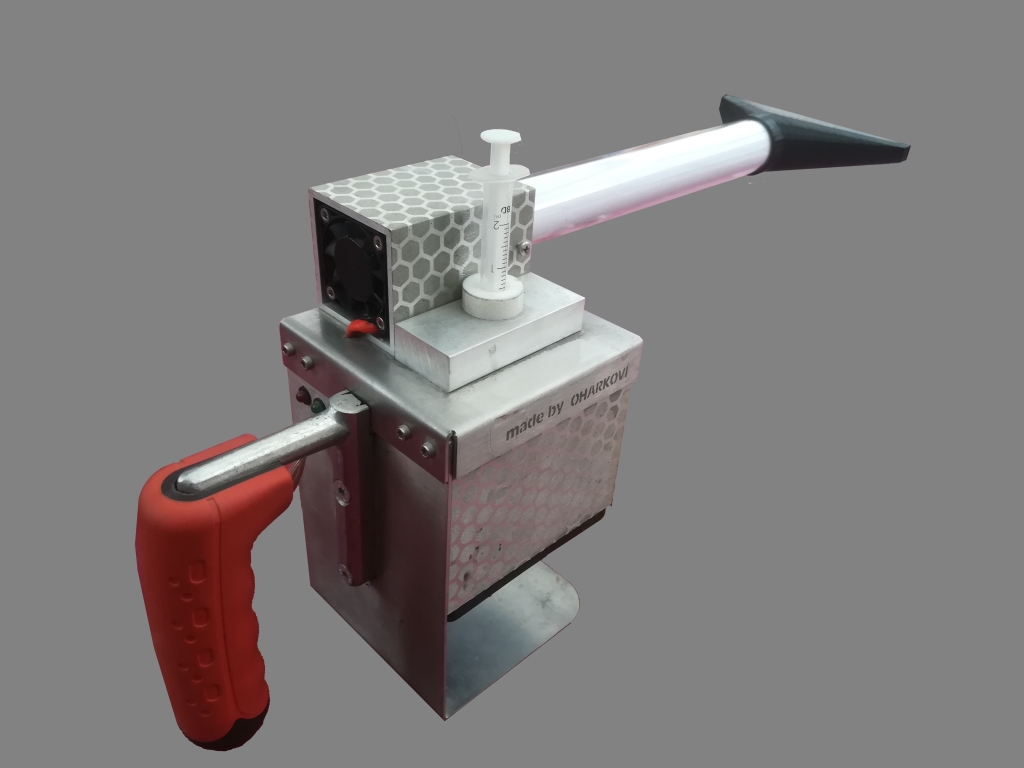 On sale from May 2016 - you can send order via email.